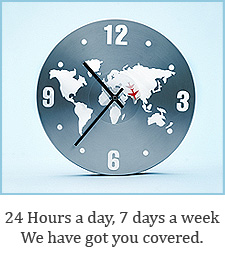 McCool Transportation Management Inc. is a full service, fully licensed 3PL with an emphasis on Transportation Management. What sets us apart from other 3PL's , is our vision for customer service excellence. Our staff is available for your calls or questions 24 hours a day 7 days a week, even on holidays. Our goal is to help you with all of your shipments, even if we did not arrange the transportation. We believe that knowledge is power in this business and we want you to know EVERYTHING about your freight. We believe in empowering you to make better decisions for your bottom line.  Customer service is our top priority.
MTMI has access to lower tariffs that were previously only available to larger manufacturers and distributors and we would like to pass those savings on to you. Whether you need help with a single shipment or management of your entire supply chain, we will work directly with your vendors and distribution points to ensure on time delivery. Should your shipment require Ocean, Air, or Ground service, we have a solution for all of your transportation needs.  We believe that you will call us for savings, but stay for the service.
Note from the President-
"I started MTMI out of a growing frustration with the whole transportation industry. I simply wanted to get my customers' product from Point A to Point B, and sometimes C. After countless times of lost freight, damaged freight, slow freight and just plain bad service and over inflated pricing, I said to myself , " I think my customers deserve more for their transportation dollar".
Now after 12 years in the business, I can truly say that we have a business model that I am proud of. We have relationships with Terminal Managers, Dock workers, truck drivers, warehouse and distribution staff, materials managers and Fortune 500 Company Presidents. What do they all have in common? We think that every one of them is as important as the other.  With this kind of respect fueled by drive and determination to be the best, we hope that you will give YOUR company the opportunity to let us come grow with you"
Dana McCool
CEO / President
McCool Transportation Management Inc.